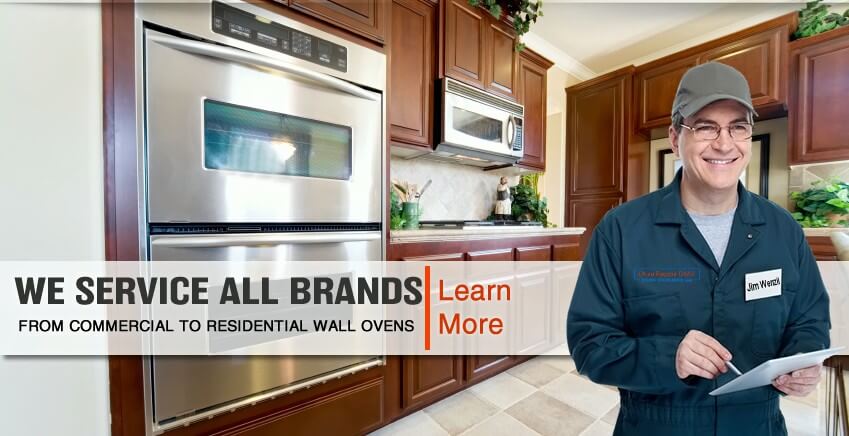 Oven Repair Services
Are you experiencing problems with your oven? Turn to Oven Repair DMV for all your oven repair needs. We have 24/7 emergency repair service, affordable prices and certified technicians. For over a decade, our locally owned oven repair shop has been fixing ovens for both residential and commercial business.
With low prices and guaranteed work, Oven Repair DMV is the first choice for home owners, restaurants and business owners in the Washington, DC Metropolitan area looking to have their ovens repaired. Whether you have a single or double wall oven that is GE, Maytag, Kenmore or another brand, we have your covered. We fix all makes and models.
We carry a large stock of fan oven element, fan motors, thermostats, switches and door hinges for various models of oven, to ensure your oven repair is fixed in no time, in a single visit, and at a time that works for you. We deliver the highest standard of work and provide exemplary customer service at competitive rates.
Call Oven Repair DMV today. Our service area is Northern Virginia, Maryland and Washington, DC. Get a qualified certified oven repair specialist. We provide 24/7 emergency repair and same day service.
(703) 663-1880 (Virginia)
(301) 747-3042 (Maryland)
(202) 204-7067 (Washington, DC)
I was highly impressed with Oven Repair DMV. My oven had a problem on Christmas day when I was cooking dinner. I called them and they were at my house within a few hours. The technician was skilled and in no time repaired my oven. Thank you Oven Repair DMV!
I have a Maytag oven. The oven was not heating food properly. I called Oven Repair DMV. The technician was punctual and quickly repaired my oven. I have used many appliance repair companies, but this one exceeded my expectations.
I love this company. I have a GE Oven. I needed a new heating element. I called them and they were promptly at my house. The technician was efficient and courteous! Their prices are reasonable. I highly recommend them.
REQUEST A SERVICE CALL FROM OVEN REPAIR MAN NOW!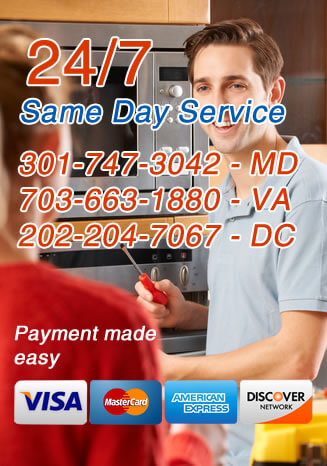 Servicing Northern Virginia, Maryland and Washington, DC