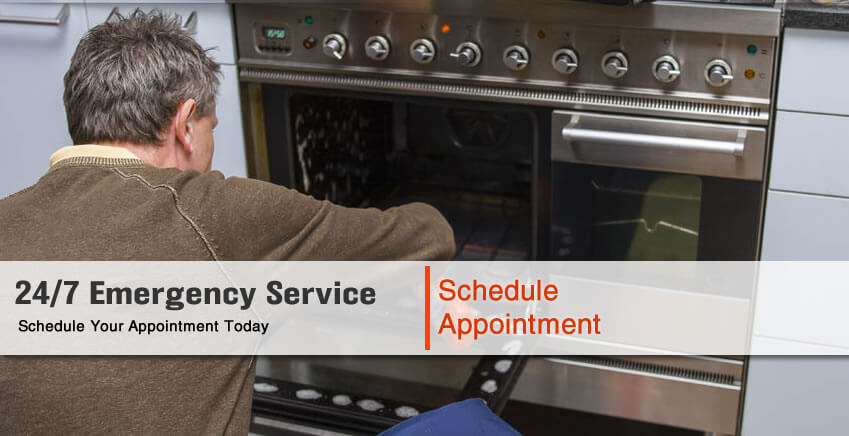 Popular Oven Brands
Our team of certified technicians service, repair and maintain ALL Brands of wall ovens.
Some of the popular brands we service are:
American Range Ovens, Bertazzoni Wall Ovens, BlueStar Wall Ovens, Bosch Ovens, Capital Ovens, Cosmo, Dacor Ovens, DCS Ovens & Microwaves, Electrolux Ovens, Electrolux Icon Ovens, Fagor Ovens, Fisher & Paykel Ovens, Frigidaire Ovens, GE Ovens, KitchenAid Ovens, LG Ovens, Maytag Ovens, Miele Ovens, Monogram Ovens, Samsung, Scholtes Ovens, Thermador Ovens, Verona Ovens, Viking Ovens and Whirlpool Ovens.
Call Oven Repair DMV today. Our service area is Northern Virginia, Maryland and Washington, DC. Get a qualified certified oven repair specialist. We provide 24/7 emergency repair and same day service.
I was highly impressed with Oven Repair DMV. My oven had a problem on Christmas day when I was cooking dinner. I called them and they were at my house within a few hours. The technician was skilled and in no time repaired my oven. Thank you Oven Repair DMV!
I have a Maytag oven. The oven was not heating food properly. I called Oven Repair DMV. The technician was punctual and quickly repaired my oven. I have used many appliance repair companies, but this one exceeded my expectations.
I love this company. I have a GE Oven. I needed a new heating element. I called them and they were promptly at my house. The technician was efficient and courteous! Their prices are reasonable. I highly recommend them.
REQUEST A SERVICE CALL FROM OVEN REPAIR MAN NOW!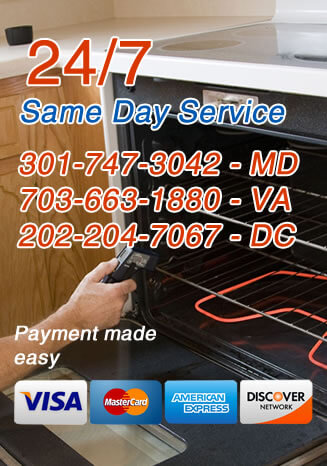 Servicing Northern Virginia, Maryland and Washington, DC